December 8, 2018
---
Motel
Best Western Plus
1700 Lapalco Blvd,
Harvey, LA 70058
(504) 366-5369
---
Practice Location
910 Gretna Blvd.
Gretna, LA 70053
---
Game LOCation

​2802 BELLE CHASSE HWY
GRETNA, LA 70053
---
Kit Requirements
Black shorts and black socks for practice. You may not use game shorts and socks for practice.
Red Training Tee for practice.
White Panther shorts and plain red socks for the game.
Navy Panther polo, khaki pants with belt, casual shoes (no flip flops) for the social on Saturday night.
New Kit
Samurai Training Tee - $30
Samurai Singlet - $25
Samurai White Shorts - $32
Samurai Navy Polo - $32
Samurai Red Socks - $12
Other kit items will be available for sale.
---
Medical Supplies
Everyone must bring tape for their personal use.
​We will have tape for medical purposes.
---
Weekend Schedule
Dec 7 Friday
Everyone must arrive on time at the practice field.
Make sure you arrive early enough for taping as required and kit.

2:00 pm Practice Begins- Arrive early for taping and kit
​ Black shorts, Black socks, red training tee
5:00 pm Practice ends Shower at practice field Bring Towels, soap.

6:15 pm Team Meal
Khaki Pants or Jeans, Panther Top, Trainers or Casual Shoes, Belt, Socks
New Orleans Club House (walking distance from practice)
2802 Belle Chasse hwy
Gretna, LA 70053

?? After Dinner
Team Meeting - Club House or Motel

Dec 3 Saturday
Breakfast in motel
?? Team Meeting - Jersey Presentation
12:00 pm Leave for Game
2:00 pm Panthers v NOLA Gold
11 Magnolia Dr., New Orleans, LA 70124

?? After-Match Social
Khaki Pants, Navy Polo Casual Shoes, Belt, Socks
2802 Belle Chasse hwy
Gretna, LA 70053

Players Released
---
Room Assignments
---
Coaches, Selectors, Staff
Rene Daniel 404-668-7399 Head Coach
Francesco Balsas 678-817-8440 Coach
Dr. Renaldo Arroyo 408-823-8583 Coach
​Fred Reynolds 732-266-6163 Medical
Gary Kent 706-577-4925 Mgt
---
Best Western Plus
1700 Lapalco Blvd,
Harvey, LA 70058
(504) 366-5369
---
Map from Motel to
Practice Field

---
Map from motel to game
Powered by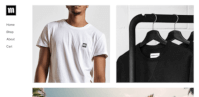 Create your own unique website with customizable templates.