2018 Tour of Central Europe
​
---
---
Any time that is not designated as a practice, game, team meal or team meeting is considered free time.
​Make sure you have your MOJO at all times.
---
Dress Code
​Travelling - Plane,Train
You represent the Panthers as soon as your travel begins. Dress neat and with pride. If you have a Panther top, wear it. If not, then a club polo or other casual top. You may wear clean jeans without tears, rips, holes, etc or Khaki Pants and comfortable shoes/trainers and socks. Khaki shorts are acceptable but may not be best in all situations. Flip flops and tank tops are never acceptable. Wear a belt.

Some or you will travel for an extremely long time to arrive in Budapest. Take into consideration that you may want to change into something fresh along the way.

Training
At all training sessions, players will wear red tops - tees or tanks. Many of you have have these items. If you do not, you will buy one of the tour tees ($15).
Shorts will be black with black socks. We will travel on buses for training and games. Distances can be long in major cities so bring a clean top to change into after. Panther tops are preferred.

Team Meals/After Match Function
Navy Polo (provided by Delta Airlines) with long khaki pants and belt, casual LEATHER shoes with dark socks. Trainers, sandals, etc. are not acceptable. Anyone may wear a navy blazer and white dress shirt if they choose. We will have red ties available. You will not be alone in a blazer.
---
---
Accommodation
Hotel Benczur
Budapest, Benczúr u. 35, 1068 Hungary
​ Phone: +36 1 479 5650
---
---
Practice Venue
Marczibányi Sportcentrum
​ 1022 Budapest, Marczibányi tér 16.
---
Game Venue
​ Városi Szabadidő Központ – Sportközpont
Százhalombatta, Vasút utca 41
---
---
Accommodation
Motel One
Gerhard-Bronner-Straße 11, 1100 Wien, Austria
​Phone: +43 1 6020000
---
---
Practice Venue
Steinergasse 12, 1230 Atzgersdorf
---
Game Venue
​Meiereistraße 20, 1020 Wien
---
---
Accommodation
Hotel Pyramida
Bělohorská 24, 169 01 Praha 6, Czechia
Phone: +420 233 102 111
---
---
​Practice and Game at ​RC Říčany
Široká 150/22, 251 01 Říčany, Czechia
+420 603 213 807
---
---
Coaches and Staff
Head Coach
Rene Daniel
Coach Francesco Balsas
Coach Dr. Renaldo Arroyo
Coach Pete Redmond
Coach Dr. Shawn Elms
Coach Jody Hensley
Medical - Fred Reynolds
President - Kevin Kitto
Manager - Gary Kent
Powered by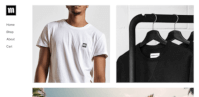 Create your own unique website with customizable templates.